Charities Involved with RFC
Please browse charities by selecting a letter or number below.

Recycling for Charities is an organization with the goal of ridding the environment of e-waste by recycling wireless products. Each item received is recycled properly and a value donation is given to the charity of the donor's choice.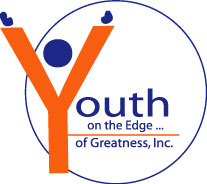 Middle school after-school program that emphasizes substance abuse prevention, academic enrichment, social and cultural enrichment, and community service.

We work with at-risk and high risk kids/youth, and use the Arts and Interactive Technology as positive alternatives to crime and violence.

The YWCA North Orange County has served Orange County for more than 75 years. Since its beginning, generations of Orange County women have harnessed their passion to change the lives of women and girls by creating programs that enrich and improve the quality of their lives. We are a resilient organization...

At the heart of YWCA services is our mission: to empower women, promote diversity and advocate for justice and equality. Specifically, we address domestic violence, sexual assault and child sexual abuse. With an eye to the future, we offer services for girls. Our vision is a community that is committed...

Please browse charities by selecting a letter or number below.

{{/RFC}}

{{RFC}}