Wireless Recycling Corporate Donation Programs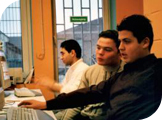 Recycling for Charities & Your Corporate Event: A Great Team in the Game of Wireless Recycling for charities across the US!
Hosting an electronic waste recycling collection at your corporation is an excellent way to support your charity of choice while helping to preserve the environment. It is no secret that businesses use more small electronic devices like iPods than anyone – computer monitors, PDA's and cellular phones abound. By partnering with Recycling for Charities for a corporate event, your business can recycle electronic waste while simultaneously raising money for your charity of choice.
If you would like to get your company involved with a corporate donation fundraising drive please contact us. We can provide marketing assistance, as well as collection containers to make your recycling drive a successful one!
A recent study reports that employees who work for a company that sponsors and participates in charity related programs are 48% more likely to say they are proud of their company's values. Recycling for Charities provides means for any business to organize an event that would benefit the environment and charitable organizations.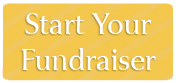 The options available to your business are virtually endless. For instance, you can host a collection as a one-day event, or you may choose to collect recyclable electronic devices as an ongoing basis for weeks at a time. Similarly, you may opt to host a recycling event once, twice, or even multiple times a year.

Best of all, Recycling for Charities makes the entire process easy, fun, and worry-free. We provide all of the marketing materials you will need free of charge. We are also available for constant support in case any questions or concerns should arise. With the help of Recycling for Charities, your corporate recycling and fundraising event is sure to be a smashing success for your company, your employees, your charity, the environment – everyone!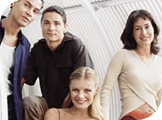 For every used cell phone, PDA, digital camera, or iPod your company collects, your chosen charity will receive a monetary donation. When it comes to what we accept, we accept everything.

That means all makes and models. It means working or inoperative. It means obsolete or just plain out of style. In other words, there are no criteria for what type of mobile cell phone, PDA, Palm Pilot or digital camera we accept for recycling. Remember, our main goal is to keep these items out of landfills and the environment clean!

{{/RFC}}

{{RFC}}