Charities Involved with RFC
Please browse charities by selecting a letter or number below.

Recycling for Charities is an organization with the goal of ridding the environment of e-waste by recycling wireless products. Each item received is recycled properly and a value donation is given to the charity of the donor's choice.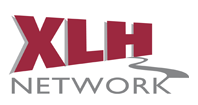 X-Linked Hypophosphatemia (XLH) is an x-linked dominant condition affecting 1 in 20,000 people worldwide, causing causes rickets and osteomalacia that does not respond to standard vitamin D therapy. The mission of The XLH Network, Inc. is to facilitate advocacy, education and research for XLH, educating...

Please browse charities by selecting a letter or number below.

{{/RFC}}

{{RFC}}