Charities Involved with RFC
Please browse charities by selecting a letter or number below.

Recycling for Charities is an organization with the goal of ridding the environment of e-waste by recycling wireless products. Each item received is recycled properly and a value donation is given to the charity of the donor's choice.

Teen ministry of Journey Covenant Church. We reach out to serve others, and are raising funds for ongoing missions work to Baja, Mexico and more!

Children's ministry within church for grades 2-5.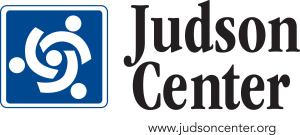 Parents of newly diagnosed children often don't know where to turn. Judson Center's Autism Connections program gives parents the resources, education, awareness and support necessary to regain hope for their child's future. Judson Center Autism Connections program offers a wide range of educational,...

Junior Achievement's mission is to inspire and prepare young people to succeed in a global economy. Since 1919, we have been partnering with K-12 schools to educate students on financial literacy, work readiness and entrepreneurship.

JVS Mission Statement reads, "JVS helps people meet life challenges affecting their self-sufficiency through counseling, training and support services in accordance with Jewish values of equal opportunity, compassion, responsibility and the steadfast belief that the best way to help people is to make...

Please browse charities by selecting a letter or number below.

{{/RFC}}

{{RFC}}