Ravens Roost 50 Foundation for Families, Inc.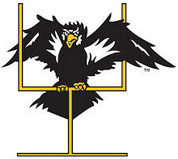 PO Box 20426
Baltimore MD 21234
Phone: (410) 437-5256
Alternate Phone: (410) 663-8741
A little about us: Providing financial assistance to families in need in our community. Providing goods and services also. Meals at Thanksgiving. Supplies for a homeless shelter at Christmas. Working with abused children at a local home.
Ravens Roost 50 Foundation for Families, Inc. Photo Gallery
Ravens Roost 50 Foundation for Families, Inc. does not have any images in their photo gallery.

{{/RFC}}

{{RFC}}