The strong bond between animals and the environment is undeniable, but is often disregarded when it comes to keeping our land and water pollution-free. One cell phone alone, if thrown away, can pollute 40,000 gallons of ground water, which in turn affects the nearby wildlife. While the mission of Friends For the Dearborn Animal Shelter is to provide loving care and sanctuary to animals that are neglected, Recycling for Charities hopes to help in a similar way by making sure e-waste stays out of landfills and in turn keeping ground water clean for wildlife.
Last year alone the shelter took in over 2,500 animals, many of whom were extracted from hoarding situations or were surrendered due to the poor economy affecting the state of Michigan. 65 percent of these animals were saved by the Dearborn Animal Shelter which is astounding considering that the national average of animals which are received and euthanized by shelters is 70 percent.
You can help the private, non-profit organization Friends For the Dearborn Animal Shelter by joining them to celebrate the 5th Annual Mutt Strut & Pet Expo. The pledge-driven dog walk and community-wide celebration will take place at Dearborn's Ford Field, with lots of entertainment, shopping, and fun focused on pets and their families. It will take place May 15 and 16 from 10 a.m.-3 p.m. at Dearborn's Ford Field— rain or shine or snow – all weather is dog weather!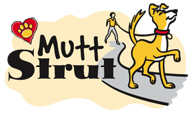 Participants will be able to bring their broken and used wireless electronics,  such as cell phones, PDAs, MP3 players, iPods, iPhones, pagers, and digital cameras, to be recycled. All of the proceeds from the recycled e-waste will in turn go back to the Friends for the Dearborn Animal Shelter who can use it to care for the animals they rescue. If you have no e-waste to contribute you can also make a monetary donation. According to the shelter just $25 would provide an orphan kitten or puppy with special formula for 9 days.
Friends For the Dearborn Animal Shelter is dedicated to their mission of helping both homeless and owned animals, whether it be through care or adoption. You can help their passionate cause by visiting their website at www.dearborn-animals.com and can learn how to get involved with the Mutt Strut & Pet Expo at www.dearbornmuttstrut.com.