The MINDS Program, Inc.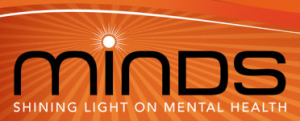 30233 Southfield Road
Suite 209
Southfield MI 48076
Phone: (248) 644-8003
Alternate Phone: (248) 644-8007
A little about us: Mental Illness Needs Discussion Sessions (MINDS) is an awareness program whose mission is to educate the community about mental health issues. Through awareness and education MINDS will start a dialogue about mental illnesses, thereby helping to de-stigmatize these disorders so that people may get the help that is readily available. Since many mental illnesses start to present themselves in the teens or early twenties, our primary focus is on teenagers and young adults.
The MINDS Program, Inc. Photo Gallery
The MINDS Program, Inc. does not have any images in their photo gallery.

{{/RFC}}

{{RFC}}