Sheng Chi Foundation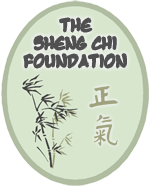 139 Main St.
Valley Springs CA 95252
Phone: (209) 772-1760
A little about us:
For thousands of years many different cultures have known the benefits of Shou' Shu' or other forms of authentic martial arts training across different sections of society. In many cultures this training has been a large part of the culture and it's benefits widespread among many types of individuals. The purpose of The Sheng Chi Foundation is to maximize these benefits by providing the proper training and classes to those individuals that will benefit the most from that training.
Events
Sheng Chi Foundation does not have any upcoming events.
Sheng Chi Foundation Photo Gallery
Sheng Chi Foundation does not have any images in their photo gallery.

{{/RFC}}

{{RFC}}