Shamrock Gardens PTA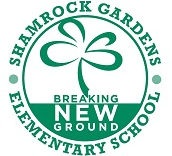 A little about us: Parent Teacher Organization for Elementary School - The Shamrock Gardens PTA consists of any parent, guardian, teacher, or community member who volunteers at Shamrock Gardens. We are a growing organization and are open to new ideas and all levels of involvement. Participating in the PTA helps earn Compact Points!
Events
Shamrock Gardens PTA does not have any upcoming events.
Shamrock Gardens PTA Photo Gallery
Shamrock Gardens PTA does not have any images in their photo gallery.

{{/RFC}}

{{RFC}}