R.E.S.B. Gospel Agency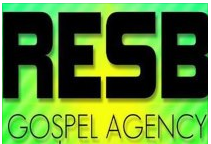 A little about us: THE R.E.S.B. GOSPEL AGENCY IS A NON-PROFIT, BUSINESS WHICH IS NOT A 501-3C RELIGIOUS ORGANIZATION. WE HAVE BOARD MEMBERS OF THE COMMUNITY WHO ALL ARE SOMEHOW CONNECTED TO THE PROFESSIONALISM OF GOSPEL MUSIC AND SPIRITUAL DANCE.

WE ESTABLISH A CLIENT BASE OF CUSTOMERS, AND HELP THEIR DREAMS, BECOME REALITY. SERVICES THAT WE OFFER ARE ENTERTAINMENT CONSULTING, BUSINESS DEVELOPMENT & CONSULTING, ARTIST DEVELOPMENT & MANAGEMENT, MUSICIAN REFERRAL SERVICE LISTING, PROMOTIONS & MARKETING, PUBLICITY & ADVERTISING, COMMERCIALS - RADIO/TELEVISION, EVENT PLANNING, AUDIO & SOUND SERVICES, PUBLIC RELATIONS, GRAPHIC DESIGN & DEVELOPMENT, WEBSITE DEVELOPMENT, DESIGN MAINTENANCE, PROFESSIONAL QUALITY RECORDING, INDIE DISTRIBUTION SERVICES, CHURCH RETAIL (MEN, WOMEN, BOYS & GIRLS), AND MUCH MORE.

WE DO BENEFIT PROGRAMS, FOR THOSE WHO ARE SICK, DISABLED, LOST HOMES TO DIASTERS, AND THOSE WHO HAVE CHILDREN AND NOT ABLE TO PROVIDE FOR THEM. WE OFTEN, TAKE FINANCES AND RESOURCES TO HELP PROMOTE AND BEAUTIFY THE COMMUNITY.

OUR GOAL IS IN THE FUTURE TO ESTABLISH A MULTI-ENTERTAINMENT CENTER, WHICH WILL BE USED TO BETTER THE SKILLS OF THE YOUTH AND THE YOUNG AT HEART. WITH A COMPUTER LAB, MARKETING AND PRINTING DEPARTMENT, ART LESSONS, FOOD AND NUTRITION, AND A FACILITY WHERE WE CAN HOST A CHRISTIAN RADIO BROADCAST, AND TELEVISION SHOW, WHICH WILL PROMOTE GOOD MORALS AND POSITIVE WORKS. WE HOST SERVERAL EVENTS FOR THE COMMUNITY IN EFFORTS TO KEEP THE YOUTH OUT OF THE STREETS, AND THE YOUNG AT HEART NOT DWELLING ON THE NEGITIVITY OF THE STREETS.

THE EFFORT OF PROMOTING POSITIVITY IS LIMITED, BECAUSE OF SO MANY OTHER SOURCES THAT LACK MORALITY, COMPASSION AND CONCERN FOR THE POSITION OF THE FUTURE CHILDREN. THE MORE WE CAN PROMOTE AND ENCOURAGE THE YOUTH, THE MORE THEY CAN UNDERSTAND THAT THEY ARE NOT THE LOST GENERATION, BUT THE BEGINNING OF A NEW ERA OF GREATNESS.
R.E.S.B. Gospel Agency Photo Gallery
R.E.S.B. Gospel Agency does not have any images in their photo gallery.

{{/RFC}}

{{RFC}}