Reach Out Rescue and Resources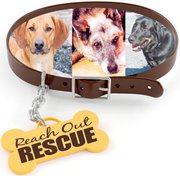 P.O. Box 542
Westminster MD 21158
Phone: (717) 481-7679
A little about us: We are a small group of rescuers with a big amount of passion for dogs!!

In shelters we know that the last to be adopted or saved are the black dogs, senior dogs and hounds. So we dedicate our rescue to trying to help this group of dogs.
Events
Reach Out Rescue and Resources does not have any upcoming events.
Reach Out Rescue and Resources Photo Gallery
Reach Out Rescue and Resources does not have any images in their photo gallery.

{{/RFC}}

{{RFC}}