Minority AIDS Project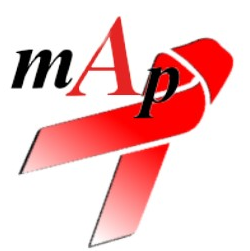 5149 W. Jefferson Blvd.
Los Angeles CA 90016
Phone: (323) 936-4949
Alternate Phone: (323) 936-2044
A little about us: Minority AIDS Project (MAP) is the first community-based HIV/AIDS organization established and managed by people of color in the United States. Minority AIDS Project was established in 1985 to address the unmet HIV/AIDS needs of people of color. Since its' inception, more than twenty years ago, MAP has provided a unique continuum of services that offers comprehensive wrap around HIV/AIDS prevention, care and treatment support for economically marginalized people of color who experience multiple vulnerabilities and are at high risk of HIV infection or transmission. Until the doors opened at MAP, these communities had little or no real access to preventive education and essential health care services. MAP's mission is to reduce suffering and deaths due to HIV infection in the African-American and Latino communities by making HIV/AIDS-related health services and education available and accessible to them.
Events
Minority AIDS Project does not have any upcoming events.
Minority AIDS Project Photo Gallery
Minority AIDS Project does not have any images in their photo gallery.

{{/RFC}}

{{RFC}}