Friends of Loma Vista Farm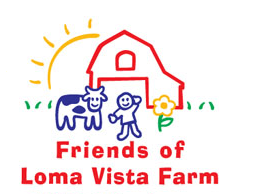 150 Rainier Ave.
Vallejo CA 94590
Phone: (707) 556-8765
Alternate Phone: (707) 980-3151
A little about us: The Friends of Loma Vista Farm is a fundraising non-profit to benefit Loma Vista Farm. The Farm is a 5-acre outdoor education program on school district property. Founded in 1974, Loma Vista Farm has been making a difference in the community for almost four decades as a resource for environmental education.
The services the Farm provides to the community are:

A place for individuals and families to enjoy time outdoors among the many farm animals and gardens.
Field trips for schools, day cares, youth, seniors, and special needs groups
Regular visits for the nearby two preschools, two elementary, two middle, one high school, and one adult transition school
Standards-based curriculum for school-age students
Garden-based workshops for adults
Job training for college students, developmentally disabled young adults, and disadvantaged youth
After-school opportunities through 4-H
Community service and volunteer opportunities

Events
Friends of Loma Vista Farm does not have any upcoming events.
Friends of Loma Vista Farm Photo Gallery
Friends of Loma Vista Farm does not have any images in their photo gallery.

{{/RFC}}

{{RFC}}