Fauquier Community Child Care, Inc.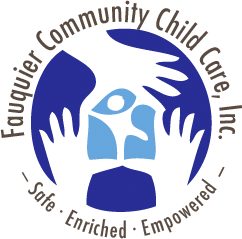 www.fauquiercommunitychildcare.org
400 Holiday Court
Suite 105
Warrenton VA 20186
Phone: (540) 347-6970
Alternate Phone: (540) 347-3518
A little about us: Fauquier Community Child Care, Inc. (FCCC) seeks to be the preeminent leader in child care services in Fauquier County. FCCC provides continuous high quality, affordable, accessible, safe child care to meet the out-of-school needs of children being supported in Fauquier County Public Schools within nurturing environments that encourage children to grow, interact and play. FCCC also supports other providers and services to improve child care for all youth and children within child care programs in Fauquier County.
Fauquier Community Child Care, Inc. Photo Gallery
Fauquier Community Child Care, Inc. does not have any images in their photo gallery.

{{/RFC}}

{{RFC}}