Animal Adoption Center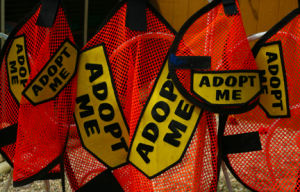 175 N. Glenwood Ave.
PO Box 8532
Jackson WY 83001
Phone: (307) 739-1881
Alternate Phone: (307) 739-2309
Fax: (307) 739-2309
A little about us: The Animal Adoption Center, located in downtown Jackson Hole, Wyoming, is a unique place, built to be distinctly unlike a traditional shelter. It's design and programs offer a low risk adoption option. All of our animals are vaccinated, spayed or neutered, groomed, and their character known. Potential adopters foster an animal for up to two weeks before making the lifetime commitment of adoption. In it's first 5 years, our center has helped find loving and compatible homes for over 1,400 animals.
Animal Adoption Center Photo Gallery
Animal Adoption Center does not have any images in their photo gallery.

{{/RFC}}

{{RFC}}