Youth Enrichment Strategies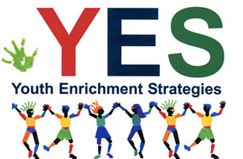 3029 Macdonald Ave.
Richmond CA 94804
Phone: (510) 232-3032
Alternate Phone: (510) 232-3011
A little about us: Since 1999, Youth Enrichment Strategies, a nonprofit in Richmond, California, has inspired connection and belonging among thousands of low income, inner-city youth and their families. Each year YES accomplishes its mission by sending hundreds of children ages 8-16 to week-long summer camps around the San Francisco Bay Area; by bringing entire families and school communities to Family Camps in the redwoods; and by offering PeaceTalk communication workshops to our Richmond community.
Events
Youth Enrichment Strategies does not have any upcoming events.
Youth Enrichment Strategies Photo Gallery
Youth Enrichment Strategies does not have any images in their photo gallery.

{{/RFC}}

{{RFC}}