The Greater Camden Partnership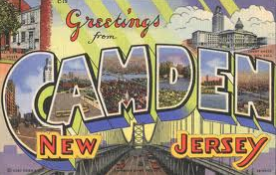 2 Riverside Dr
Camden NJ 08103
Phone: 8(569) 630-144e
Fax: (856) 963-9612
A little about us: The Greater Camden Partnership (GCP) is located in Camden, NJ. The main goal of the organization is to redevelop and revitalize Camden, which is one of the poorest cities in the U.S.

GCP will be holding an annual Arts Fair in April, 2011 and would like to invite residents to participate in a photo contest during the fair. The contest will encourage residents to photo the surroundings that highlight the culture of the city. Some of these types of photos can be seen in "America" by Zoe Strauss, which includes many photos of life in Camden, NJ.

The winning contestants will get a monetary prize as well as a chance to meet a famous photographer.
The Greater Camden Partnership Photo Gallery
The Greater Camden Partnership does not have any images in their photo gallery.

{{/RFC}}

{{RFC}}