Swords to Plowshares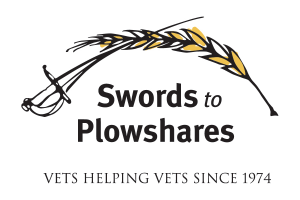 1060 HOWARD ST
SAN FRANCISCO CA 94103
Phone: (415) 252-4788
A little about us: War causes wounds and suffering that last beyond the battlefield. Swords to Plowshares' mission is to heal the wounds of war, to restore dignity, hope, and self-sufficiency to all veterans in need, and to prevent and end homelessness and poverty among veterans.

Founded in 1974 by veterans, Swords to Plowshares is a community-based not-for-profit 501(c)(3) organization that provides needs assessment and case management, employment and training, housing, and legal assistance to approximately 3,000 veterans in the San Francisco Bay Area each year.
Events
Swords to Plowshares does not have any upcoming events.
Swords to Plowshares Photo Gallery
Swords to Plowshares does not have any images in their photo gallery.

{{/RFC}}

{{RFC}}