Sox Place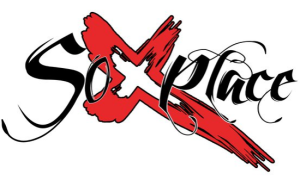 2017 Lawrence St
Denver CO 80205
Phone: (303) 296-3412
A little about us: Sox Place exists to bring the Father's heart to the fatherless, through physical, spiritual, emotional and social provision to urban youth subcultures.
Sox Place is a daytime drop-in center for street youth. These range in ages from 12 to 30 and belong to the youth sub-culture known as "street kids." Many have been abandoned by parents/guardians, some are victims of the foster care system, and most have been tossed aside by society. Addictions to drugs, alcohol, violence, and sex are a part of their everyday lives. Most are just trying to survive! A hot meal and a safe place is provided Monday through Saturday. There are activities such as movies, video games, foosball, pool and ping pong to entertain the youth during their time at Sox Place. Staff and volunteers spend their time interacting with the youth and building friendships in order to provide healthy and constructive relationships.
Events
Sox Place does not have any upcoming events.
Sox Place Photo Gallery
Sox Place does not have any images in their photo gallery.

{{/RFC}}

{{RFC}}