Southwest Georgia United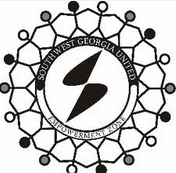 1150 Industrial Drive
Suite 144
Vienna GA 31092
Phone: (229) 268-7592
Alternate Phone: (229) 699-1014
A little about us: Southwest Georgia United Empowerment Zone, Inc. (Southwest Georgia
United) began in 1994 as a grassroots, community-based initiative for
economic development and community improvement in Crisp and Dooly
Counties in rural southwest Georgia. Southwest Georgia United operates a
United States Department of Agriculture (USDA) rural Empowerment Zone,
designated because of pervasive poverty, distressed economy, low
academic achievement, high adult illiteracy, and high teenage pregnancy
rates, as well as other accompanying social problems. Southwest Georgia
United's programs provide financial and technical resources as well as
direct services which support growth and revitalization in the
high-poverty area it serves. Southwest Georgia United is a HUD approved
Local Housing Counseling Agency.

Southwest Georgia United's mission is to
work with the community in a cooperative spirit to improve the quality
of life by supporting sustainable economic development, housing, health,
education, agriculture, and social programs. Our vision is the creation
of a well-educated, active, attractive and sustainable community of
healthy families.

Southwest
Georgia United has supported the creation of over 1,600 jobs, operated a
youth development program, built affordable homes, provided ongoing
training/ technical assistance to 66 faith-based and community
organizations and distributed over $16 million into the community. The
poverty rate in Crisp and Dooly Counties was reduced by more than 13%
between 1999 and 2004, based on U.S. Census statistics.

The organization is guided in
implementing its vision and mission by a comprehensive Community-Driven
Strategic Plan. Southwest Georgia United seeks to address persistent
poverty and its associated ills by providing financial resources,
technical resources, and direct services in the areas of economic,
business, community, youth, and affordable housing development.
Events
Southwest Georgia United does not have any upcoming events.
Southwest Georgia United Photo Gallery
Southwest Georgia United does not have any images in their photo gallery.

{{/RFC}}

{{RFC}}