Save the Redwoods League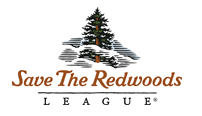 114 Sansome St #1200
San Francisco CA 94104
Phone: (415) 362-2352
A little about us:
Our Objectives
Developed by our founders, our objectives remain essentially unchanged and continue to drive our work today.
To rescue from destruction representative areas of our primeval forests.
To cooperate with California State Parks, the National Park Service, and other agencies, in establishing redwood parks and other parks and reserves.
To purchase redwood groves by private subscription.
To foster and encourage a better and more general understanding of the value of primeval redwood or giant sequoia and other forests of America as natural objects of extraordinary interest to present and future generations.
To support reforestation and conservation of our forest areas.
Save the Redwoods League Photo Gallery
Save the Redwoods League does not have any images in their photo gallery.

{{/RFC}}

{{RFC}}