Rio Bravo Wildlife Institute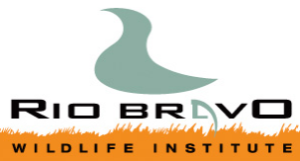 1474 W. Price Rd, Suite 7 Box 146
Brownsville TX 78520
Phone: (956) 504-9563
A little about us: RBWI works with neighborhoods, educators, business, organizations and government entities with a whole systems approach, which springs from the recognition that lasting transformation requires innovation and involvement at all levels of a community.
At The Learning Gardens, learning comes alive for children and adults through hands-on education in an outdoor laboratory setting; engaging diverse learning styles, integrating science, technology and the arts; and showcasing sustainable practices. The Eco- Bus allows us to reach beyond the Gardens with the same principles.
Events
Rio Bravo Wildlife Institute does not have any upcoming events.
Rio Bravo Wildlife Institute Photo Gallery
Rio Bravo Wildlife Institute does not have any images in their photo gallery.

{{/RFC}}

{{RFC}}