Pet Pals, Inc of Goshen County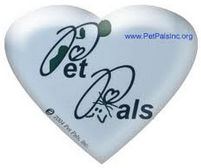 A little about us: We are an Animal Adoption Center, Sanctuary and Hospice located in Wyoming about 65 miles North of Cheyenne. We are the only licensed nonprofit animal facility in our county which covers 2,225 square miles. We take in animals of all kinds, regardless of their health and demeanor and give them the medical help and training they need to survive. While it is our mission to adopt these animals to loving forever homes, we are a true no-kill shelter and those animals who are not adopted will have a safe home here till the end of their days.
Events
Pet Pals, Inc of Goshen County does not have any upcoming events.
Pet Pals, Inc of Goshen County Photo Gallery
Pet Pals, Inc of Goshen County does not have any images in their photo gallery.

{{/RFC}}

{{RFC}}