Gateway Association, Inc.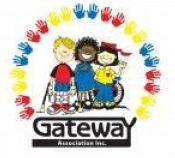 P O Box 1182
1215 Jackson Street
Anderson IN 46015
Phone: (765) 649-1900
Fax: (765) 649-0089
A little about us: We are a non-profit 501(c)3 United Way Agency working with children, mostly 1 - 5. During the summer we can accommodate children up to age 12.
We also provide pediatric speech and physical therapy services.
Gateway Association, Inc. Photo Gallery
Gateway Association, Inc. does not have any images in their photo gallery.

{{/RFC}}

{{RFC}}