Downtown Women's Center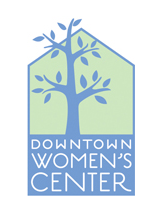 442 S. San Pedro St.,
Los Angeles CA 90013
Phone: (213) 680-0600
Alternate Phone: (213) 680-0844
A little about us: The mission of the Downtown Women's Center is to provide permanent supportive housing and a safe and healthy community fostering dignity, respect, and personal stability, and to advocate ending homelessness for women.

Founded in 1978, DWC is the only resource in Los Angeles that is exclusively dedicated to serving the unique needs of homeless and very low-income women in downtown Los Angeles' Skid Row community.
Events
Downtown Women's Center does not have any upcoming events.
Downtown Women's Center Photo Gallery
Downtown Women's Center does not have any images in their photo gallery.

{{/RFC}}

{{RFC}}