Collier Spay Neuter Clinic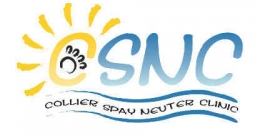 2544 Northbrooke Plaza Dr.
Naples FL 34119
Phone: (239) 514-SNIP
A little about us: We provide low cost spay & neutering. Every day, animal shelters face budget cuts and hiring freezes while struggling to accommodate the volume of animals coming in to their facilities. There is an answer to the pet overpopulation crisis and that answer is aggressive, targeted, high quality, low cost spay and neuter. Only by preventing the births can we begin to prevent the deaths.
Collier Spay Neuter Clinic Photo Gallery
Collier Spay Neuter Clinic does not have any images in their photo gallery.

{{/RFC}}

{{RFC}}