Cesar Millan Foundation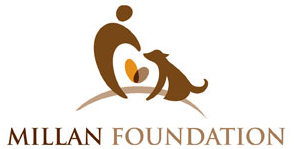 PO Box 11479
Burbank CA 91510
Phone: (818) 333-8300
A little about us:
Cesar Millan has always dreamed of starting a massive movement of pack leadership to help animals and humans achieve balance. True to his vision, he launched the Cesar Millan Foundation (CMF) on Valentine's Day, 2007.
Our mission is to ADVOCATE FOR ANIMALS AND SUPPORT humane education programs FOR HUMANS.
Providing various programs and services based in the values of trust, respect and loyalty, and grants to animal welfare organizations that hold the same values, the ultimate goal of CMF is to sustain the movement of true animal advocacy worldwide.
Cesar Millan Foundation Photo Gallery
Cesar Millan Foundation does not have any images in their photo gallery.

{{/RFC}}

{{RFC}}