CARE - Community Assessment Referral & Education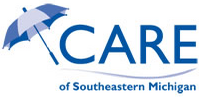 31900 Utica
Fraser MI 48026
Phone: (586) 541-0033
Fax: (586) 541-0034
A little about us: CARE ~A PREMIER PROVIDER ~ 28 Years of Service.
Community Assessment Referral and Education (CARE) assists individuals whose alcohol and/or other drug use or other life stressors affect the quality of their lives.
Family and Student Services use educational programs to teach effective communication, problem-solving skills and parenting techniques that are dedicated to strengthening and building healthy lifestyles.
CARE - Community Assessment Referral & Education Photo Gallery
CARE - Community Assessment Referral & Education does not have any images in their photo gallery.

{{/RFC}}

{{RFC}}