Bold Idea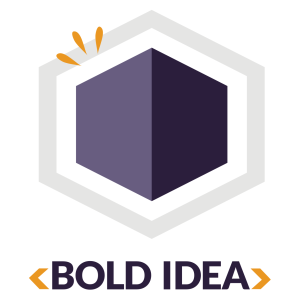 501 Elm Street, Suite 450
Dallas TX 75202
Phone: (972) 415-6177
Alternate Phone: (972) 415-6177
A little about us: Bold Idea is a Dallas-nonprofit organization that believes inspired code inspires change. That's why we are focused on developing young minds to execute bold ideas as a team through the power of coding. Through our ideaSpark program, we provide education in fundamental coding concepts and programming languages, mentoring and a team-based learning environment for students in the Dallas area. As a result, they are empowered to take action in their communities and the world through the innovative use of technology, while developing the critical thinking, confidence and teamwork required to succeed in the 21st century.

Student members are change agents in their communities, using their coding superpowers for good. They work as diverse teams to build new things – from mobile apps and games to web technologies and even data models – that help people, show their creativity and make the world a better place.

Events
Bold Idea does not have any upcoming events.
Bold Idea Photo Gallery
Bold Idea does not have any images in their photo gallery.

{{/RFC}}

{{RFC}}