Asian Professional Extension, Inc.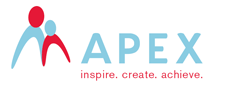 80 Maiden Ln
Suite 1102
New York NY 10038
Phone: (212) 748-1225
Fax: (212) 748-1250
A little about us: Founded in 1992, APEX, seeks to empower youth to be well-rounded, productive members of society by helping them build their self-confidence, explore academic and career goals, develop a sense of community and service, and gain leadership skills. Through one-on one mentoring relationships, educational programs, and social services APEX helps youth overcome the multiple challenges they face, enabling them to cultivate valuable and meaningful relationships. Together, we hope to inspire our youth to create and achieve their goals.
Asian Professional Extension, Inc. Photo Gallery
Asian Professional Extension, Inc. does not have any images in their photo gallery.

{{/RFC}}

{{RFC}}