ARDS Foundation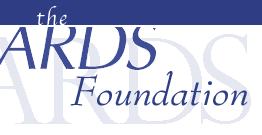 3330 Dundee Rd.
Suite C4
Northbrook IL 60062
Phone: (312) 749-7047
Alternate Phone: (847) 272-5499
A little about us: The ARDS Foundation is a National Not for Profit Organization composed of a completely volunteer staff of individuals who have been personally affected by ARDS (acute respiratory distress syndrome). We are dedicated to increasing public awareness, education, and financial assistance to those engaged in medical research of ARDS.
ARDS Foundation Photo Gallery
ARDS Foundation does not have any images in their photo gallery.

{{/RFC}}

{{RFC}}