Alzheimer's Disease and Related Dementias In Zambia -ADDIZ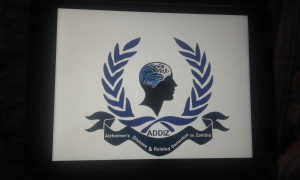 Along Great North Road P.O. Box 430211, Nakonde, Zambia
Nakonde 10101
Phone: 977540842
A little about us: Alzheimer's Disease and Related Dementias In Zambia -ADDIZ is a Not for Profit NGO operating in Nakonde
Zambia and mandated to look into the plight and welfare of older people living and/or not living with dementia.
Our current project is the construction of an Aged Care Facility to house our older people who are living in very inhabitable and deplorable conditions.
The donation of recycled good can go a long way to raise funds for the project. Please help us.
Alzheimer's Disease and Related Dementias In Zambia -ADDIZ Photo Gallery
Alzheimer's Disease and Related Dementias In Zambia -ADDIZ does not have any images in their photo gallery.

{{/RFC}}

{{RFC}}